Are you new to eFiling with FSX? Maybe you're a fresh hire at a law firm or just haven't needed to file yourself yet. No matter the situation, we are here to help!  
Welcome to the FSX New User Guide. This article will help you get the most out of the FSX ecosystem right away. Below are actions we recommend all users take to get comfortable with the eFiling workflow and avoid any issues down the road. 
Create a Unique Account with your Law Firm or Organization
You don't want to be in a position where you rely on a colleague's credentials to file. Not only is it an inconvenience to your coworkers, it's actually against the terms and conditions for the File & Serve application.  You'll need to create your own unique account before you can start filing. Creating that account will look different depending on the situation:   
If your organization uses the File & Serve application already, let the Organization Admin invite you to create an account. You'll receive an invitation in your email inbox with instructions to set up your account from there.

 

If there is no existing organization, you can make one yourself. Just start the signup process from the File & Serve login page, and it will take you through the necessary steps. 

 

You may use

File & Serve California

,

File & Serve Illinois

,

File & Serve Maryland

, or

File & Serve Texas

, depending on your jurisdiction. In that case, you can start the account creation process from their respective home pages or use an existing compatible account (such as an eFileCA account with File & Serve California, MDEC account with File & Serve Maryland, etc.).

 
If you or a colleague needs clarification on setting up accounts, our account management guide is an excellent place to start. Just be sure to make your own account. It's completely free and personal login will help you configure different functions of File & ServeXpress to meet your specific needs. 
Review How to Complete eFiling/eService Transactions Before your First Filing
It's not uncommon to complete filings under a strict deadline, which is not the ideal environment to first see and learn how to use the software. So, before you start your first transaction, we recommend checking out one of our eFiling walkthroughs.  
You can find our user guides through our Knowledge Hub, which will walk you through basic eFiling and eService transactions. Be sure to enter the state and court you are filing into in the Knowledge Hub search bar to ensure you are viewing the correct software documentation for your specific jurisdiction. 
Get Familiar with the Available Search Functions
Searching for previously filed documents or transactions can be difficult for new users, but there are many ways to find what you need:  
Case View

: This page shows all of the cases associated with your firm, organized by attorney. It also includes a text search that is best for quickly finding cases by partial names. Once you find the case you need, you can start a transaction from this page directly into the matter.

 

Quick Start Menu

: This is the center module on the home page. It helps find cases you are not on yet. This requires knowing the state, court, and the case name or case number. 

 

Filing Menu

:

 

If you are looking for a case to file into, you can find the case using the case name or number on the first page of a standard transaction.

 
Advanced Search:

In addition to these other methods, File & Serve has a dedicated search module. This allows users to find any public case on the File & Serve system with the help of advanced filtering options. No need to know the exact case name or number, as you can search with partial text, case class, jurisdiction, and other data to help narrow down the results.

 
If you are using File & Serve California, File & Serve Illinois, File & Serve Maryland, or File and Serve Texas, you can look through your transaction history on the home page or the "Completed Filings" page to find existing transactions and their related documents: 
Learn More About our Advanced Filing and Service Features
File & ServeXpress offers functionality beyond standard eFiling and eService transactions. A few of those features include the following:
U.S. Mail Service: You can serve parties unavailable through the application using standard mail. All that's required is their address, which you confirm in the transaction flow.
Multi-case Filing: Allows users to file the same documents into multiple cases simultaneously with the same workflow used for typical transactions.
Batch Filing: If your organization files at a high volume, consider adopting our batch filing tool. It allows you to file hundreds of cases in one action using specialized software.
Secure eFiling: File & Serve is built for secure eFiling, including filings with confidential documents.
Learn More About Our Features Available Outside of Filing
File & ServeXpress offers functionality for law firms beyond our eFiling and eService flows. A few of those features include the following: 
Monthly Billing

:

This lets you avoid the monotony of per-transaction cost tracking and instead handle your payments just once a month. 

 

Notifications and Alerts

: Notifications allow you to stay informed on actions taken in your cases. Alerts expand that functionality with additional filtering options and are available for tracking any case on the platform (not just your own). 

 

Document Repository

: Any documents filed through the File & Serve application are stored permanently on our cloud storage, so there is no need to keep tons of data on your PC (

or your email inbox

). 

 

Firm Wide Transparency

: File & Serve enables collaborative use for whole organizations. Share drafted transactions, documents, notification and alert settings, and more across the entire firm.

 
These are just some of the features File & ServeXpress offers outside of our standard transaction flows. A good way to learn more about our complete feature set is by signing up for our On Submit Newsletter, which frequently covers the latest and greatest of the FSX ecosystem.  
Hopefully, this guide will help you feel comfortable and get the most value possible with our applications. Although, if you have further questions or need assistance at any time, we offer 24/7 support for all users. You can get in contact with our support team by calling  888-529-7587 or using our contact page available here.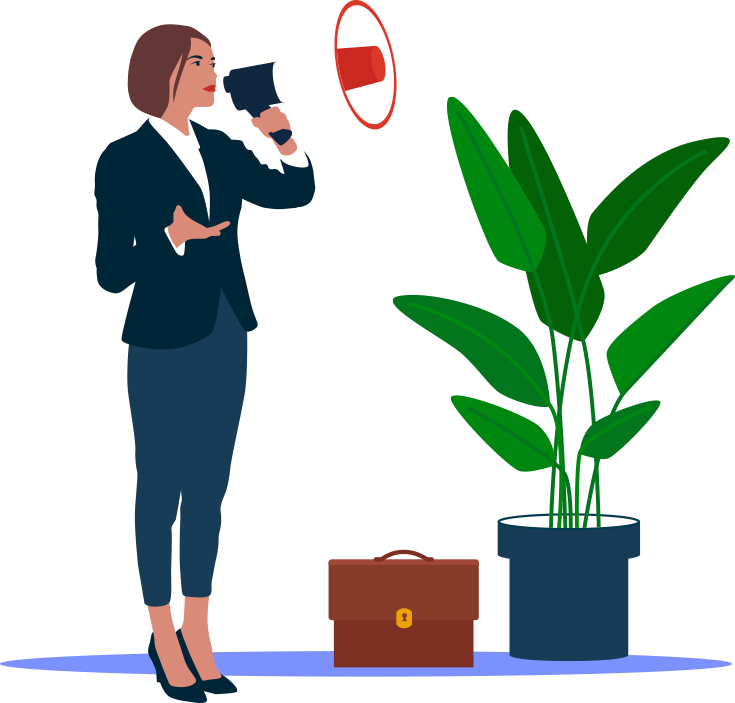 On Submit is FSX's newsletter curated for law firms and legal professionals. Subscribe to stay up-to-date on the latest File & Serve features, legal trends, and upcoming webinars.