No Need to Repeat Yourself
If you find yourself filing similar cases over-and-over again or writing the same information throughout multiple filings, Templates are the tool for you. 
Templates are pre-filled eFilings you create to reduce manual entry for common transactions. Instead of entering names, addresses, locations, or any other data every filing, just open a template, fill it in, and get on with your day.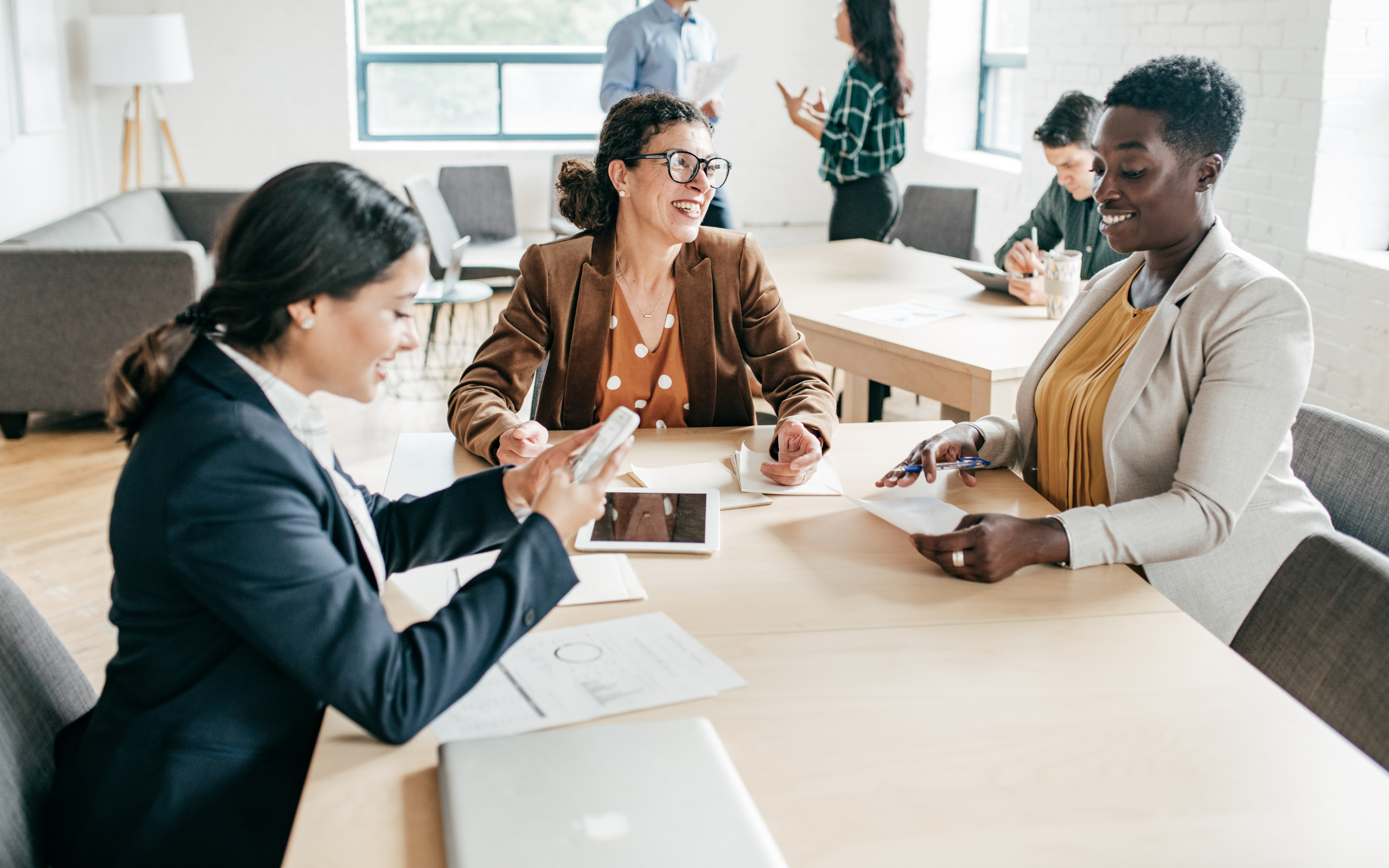 Who are eFiling Templates For?
Templates are for any filer that works on similar transactions repeatedly. This includes anyone that specializes in a specific case type or location, like divorce and real estate attorneys that regularly files into new yet similar cases.
Additionally, templates are helpful for any law firm looking to reduce data entry errors or manual data input in general. Consider it like auto-fill for eFiling.
How Do eFiling Templates Work?
Templates can be created by and shared with anyone in your organization. Here's how to get started:
You can access the templates page from the "filing menu". From the Filing Templates page, you can use or create a new template.

Create and name a new Template
Consider using a consistent naming scheme for your templates to make searches effective.

Fill in the data you want written to the template
The template creation flow matches the standard eFiling structure. Just complete any section you want included.
The Template flow auto-saves every step, so feel free to leave and finish it later if needed.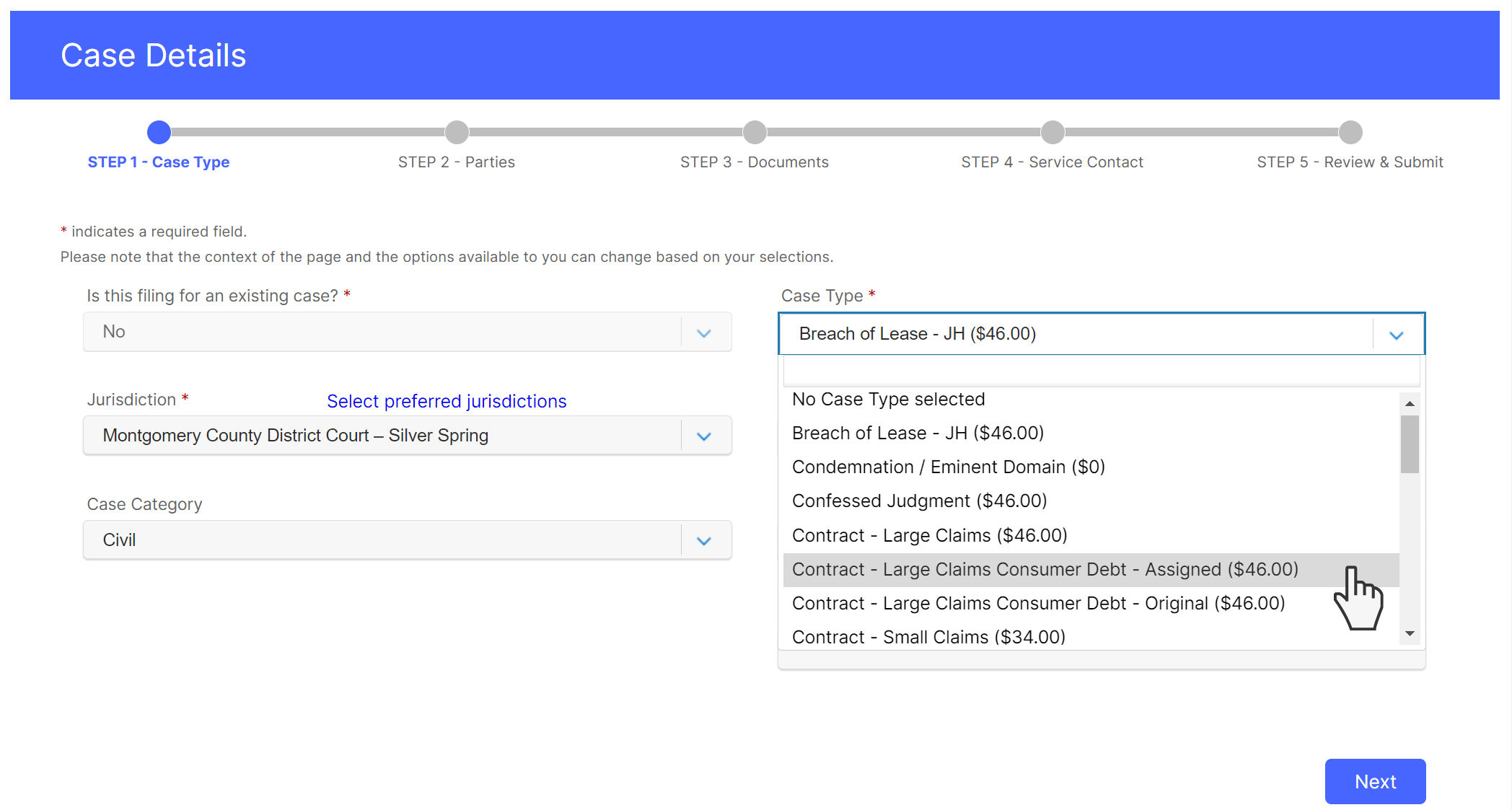 Add stand-in documents for expected filings
Stand-in documents ensure you never forget to include a file and help guide new filers through the upload procedure.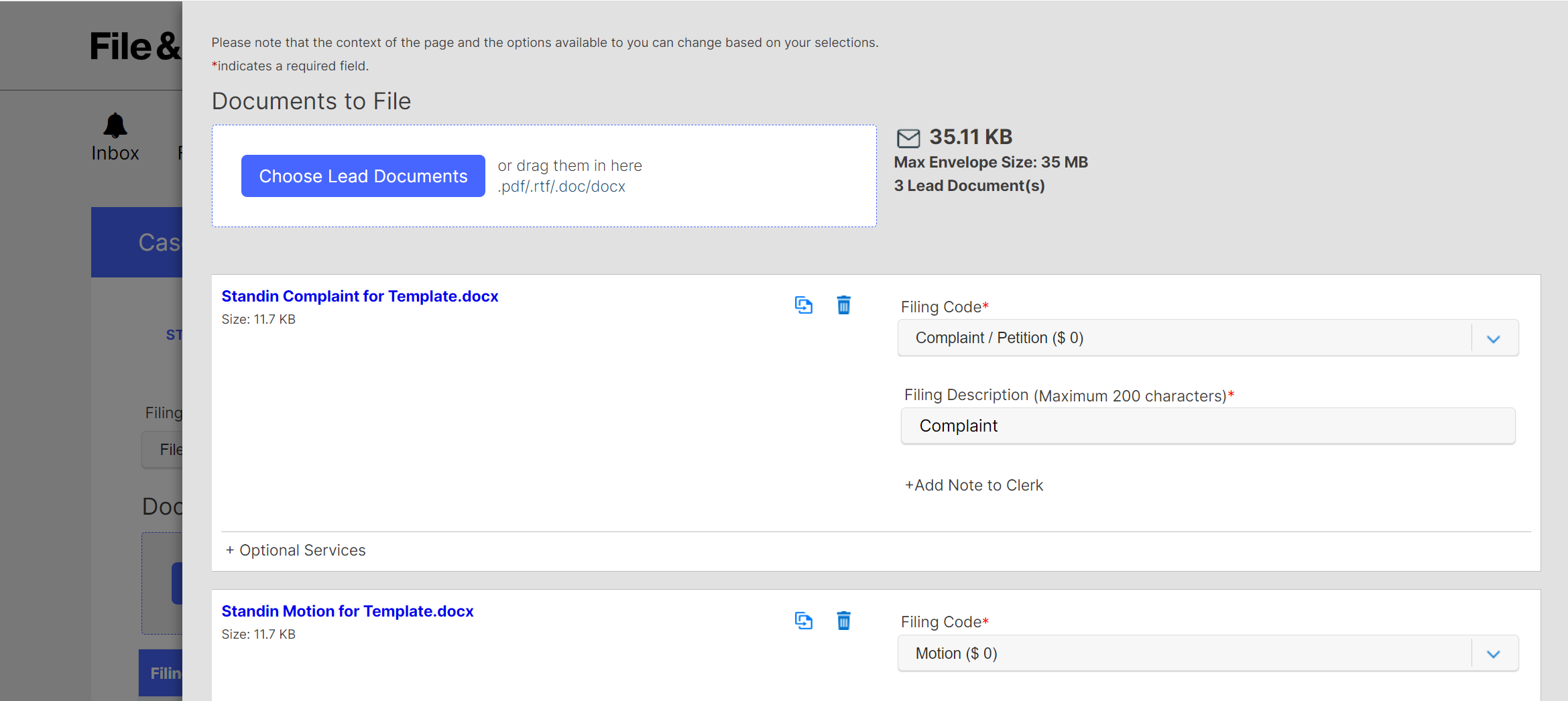 Use your completed templates!
You can use, edit, or copy any existing Templates created by you or others in your organization. 
And create as many Templates as you want; there's no max limit and they are completely free. 

eFiling Templates Overview
Want to take a deep dive on how eFiling templates work? Watch our full eFiling Templates Webinar below:
Additional Features by FSX
Low Hassle eFiling for
Filings of Any Size
Our eFiling solutions are designed to minimize the actions required for document uploads through automatic PDF conversions and title entry.

Comprehensive eService
You Can Track
Efficiently eServe all parties for filing transactions or independently serve discovery documents and more. We provide instant proof of service and a verifiable audit trail.

Document Management That Keeps Up
Secure, real-time access to all filed and served documents within a case. Search through cases of your own or others across the country with our advanced search tools. 
FSX has filing solutions available nationwide.
We're happy to help! Contact us below.