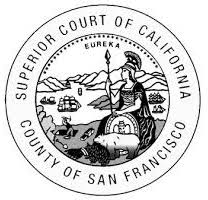 San Francisco Superior Court
File & ServeXpress has been providing electronic filing and service in San Francisco Superior Court cases since 1998.
San Francisco Superior Court has mandated electronic filing for original filings in over 20 General Civil case types. File & ServeXpress provides eFiling and eService in Asbestos, Civil, Criminal, Complex, Family, Probate, and Unlawful Detainer case types in the San Francisco Superior Court. For more information, visit the Court's eFiling Information page.
FSX offers training and customer support to assist in this electronic filing expansion project. On this page you can access printable training guides, video training services, or register for scheduled webinar training sessions.
File & ServeXpress is now offering eFiling in the new California CARE Act Court. The Community Assistance, Recovery, and Empowerment (CARE) Act authorizes specified adult persons to petition a civil court to create a voluntary CARE agreement or a court-ordered CARE plan that may include treatment, housing resources, and other services for persons with untreated schizophrenia and other psychotic disorders.
For more information, visit the Court's Information page or our CARE Court Resources page.
Domestic Violence & Parentage Expansion
Effective January 3, 2023, eFiling of new and subsequent filings in all Domestic Violence (FDV) and Parentage (FPT) case types in the Unified Family Court is available through File & ServeXpress. 
eFiling into these case types will become mandatory for all filers on July 1, 2023. For more information about this expansion to the San Francisco Superior Court's eFiling program, click here to view the Court's recent press release.
frequently asked questions
Upcoming Training sessions