Integration isn't a new concept. You likely use integrations in your day-to-day life, such as the Spotify interface with Google Maps for controlling tunes on the road or Philips Hue with Amazon Echo for smart lighting at home. But technology integrations aren't just valuable in your personal life – they can make a great impact at work, too.   
New software for law firms and legal departments is being developed all the time — here, we'll review the most common and helpful software for lawyers and legal professionals, three factors that shape eFiling integrations with that software, and how File & ServeXpress plans to continue to expand upon integration efforts in the future. 
What Technologies Do Law Firms Rely On?
Law firm technology has advanced over the years, and modern firms utilize software for everything from client management to electronic filing and service. Often times, firms are using multiple pieces of software to manage the many different processes through their practice – that's where integration comes in.  
So where to begin? You know you want to integrate your eFiling software, but with what? Let's start by listing some types of software law firms use regularly: 
Document Creation/Editing Software

: This is usually Microsoft Office for documents and Adobe Acrobat for PDF templates. 

 

Internal Communication

: This is what your firm uses to communicate quick messages back and forth. Your firm may use an internal messaging system like Microsoft Teams or Slack, or communication mostly through email, such as Outlook. 

 

Document Management Systems

: Systems like

NetDocuments

and

iManage

are dedicated software solutions for organizing and distributing large volumes of legal documents. Some other types of software may have built-in document management functions that are adequate for low- to medium-document volumes (including

our own eFiling solutions

).

 

Customer Relationship Management

:

This is the software your firm uses to manage current and potential client information such as names, contact data, etc.  

 

 

Client Billing Management

: Timekeeping and billing are

critical

to the operation of most legal organizations, so many firms opt to use software dedicated to tracking these items effectively. 

 
Case Management Software

:

Specific to the legal industry, Case Management software is designed to manage the complete lifecycle of a case for law firms and legal departments. This kind of software often includes the functionality of the other software types on top of legal-specific workflows.

Filevine

, for example, has document editing, document management, internal communications, finance management, and more all under one roof. 

 
Not every category of software is a good fit for integration with an eFiling system. To start, it makes the most sense to consider integration with your Document Management Systems, Financial Management Systems, or Case Management Software. These items have the most crossover with eFiling's essential functions and will have the most immediate value.  
Wait, What Value Do Integrations Have in the First Place?
The primary purpose of software integration in the eFiling space is to reduce manual data entry wherever possible.   
Consider how much time you spend downloading and uploading stamped documents into a document management system or entering filing fee data into a financial management system. Wouldn't it be nice if that happened automatically instead?    
Integrations, at their best, save people time, prevent errors in data entry, and simply allow you to have fewer windows open on your desktop. They aren't necessary for every organization, but they can really improve the quality of your work life. Plus, if integrations are combined with other efficiencies, you may have the time to start taking on more cases (or even take more afternoons off).   
How Can eFiling Systems Integrate with Law Firm Technologies?
Three different factors will determine what an integration will look like:  
eFiling Solution Availability:

e

Filing solutions differ from the software listed in the previous section because law firms often have less choice in what they use. The courts play a significant role in the availability of different eFiling solutions and filing options for attorneys and law firms. (You can see if File & ServeXpress is available in your jurisdiction by visiting our

Knowledge Hub

and searching by your state and court). Different eFiling solutions will have different integrations

available as well.

 

Organization Infrastructure:

Every law firm works differently, and their technology reflects that. Some law firms may still be fully committed to physical space and paper (

even if that's not always the best idea

). In contrast, others may be fully remote, using cloud-based versions of every software solution listed above.

 

Direction of Data

:

Do you want to push data from your system into the eFiling software, push data from the eFiling software into your system, or both? For example, it could make sense for a document management system to upload files into the eFiling system and get the stamped copies back. With financial management software, however, you may only want to receive data from the eFiling system and never send it over.

 
These combined factors will play a significant role in your integration pursuits. Integration can be tricky to wrap your mind around, so let's go over an example. 
Example: eFiling Integrations in a Law Firm
Let's say you're a law firm based in Delaware with a physically owned IT infrastructure looking to reduce manual processing of documents and financial data from eFiling transactions. Let's discuss this situation through our three integration factors:  
EFSP Availability

: Most Delaware courts are available for filing through the File & Serve application.

And in this case, we're in luck as File & Serve offers an integration tool called Case Conformer.  

 

Organization Infrastructure

: Case Conformer was primarily designed to work with dedicated IT infrastructures, so this is a good fit. 

 

Direction of Data

: Case Conformer was built to push data out of the EFSP into

your o

wn infrastructure

. So, it's a good solution for getting

approved

transaction data back to your document and financial management systems.

 
For this scenario, there is a working integration option available. That's not always going to be the case, or the integrations available to you may not cover all of the functionality you want it to. Realistically, we can't review every conceivable type of integration in this article. Still, these three factors should help you navigate exploring solutions and determine which ones will work for you.    
How is File & ServeXpress Leaning into Integrations?
File & ServeXpress has a long history of providing integration technology for our court clients. Specifically, we integrate our various EFSPs (File & Serve, CaseFileXpress, File & Serve California, File & Serve Delaware, File & Serve Illinois, File & Serve Maryland, and File & Serve Texas) with court eFiling Managers (EFMs) and CMS solutions.  
Additionally, Case Conformer has been a great tool for law firms looking to get their filing data into their own custom infrastructures. Its flexibility allows for integration with both modern cloud-based systems and legacy technology that's just not ready to be replaced. Case Conformer allows us to meet law firm users where they are. 
File & ServeXpress continues to expand our integrations with other law firm technologies. The way law firms operate has grown significantly over the last several years. As more law firms rely on specific cloud-based software services and single Case Management Solutions, we want integration strategies that match. We are currently working with several channel partners to bring these integrations to life in the future.   
If you want to learn more about current integration options available through Case Conformer, contact one of our eFiling experts to learn more.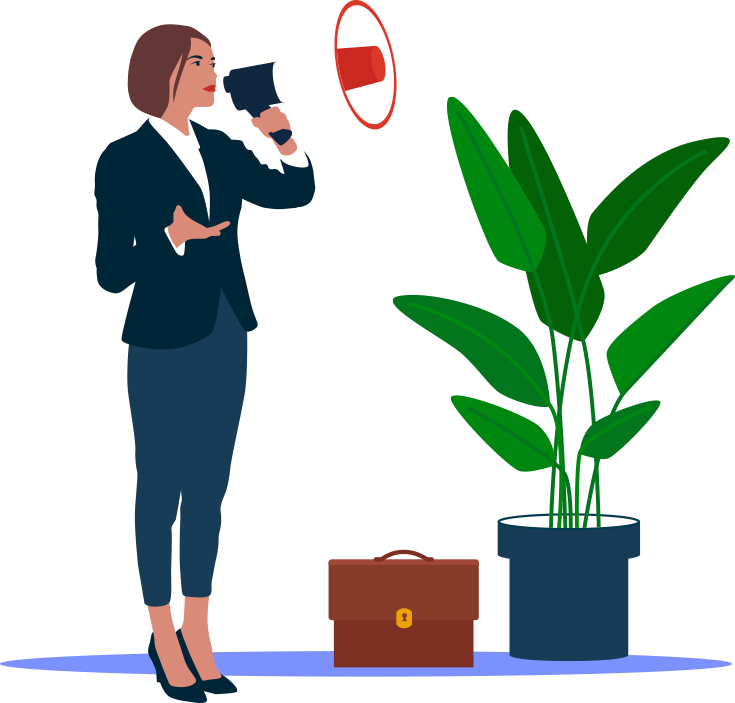 On Submit is FSX's newsletter curated for law firms and legal professionals. Subscribe to stay up-to-date on the latest File & Serve features, legal trends, and upcoming webinars.